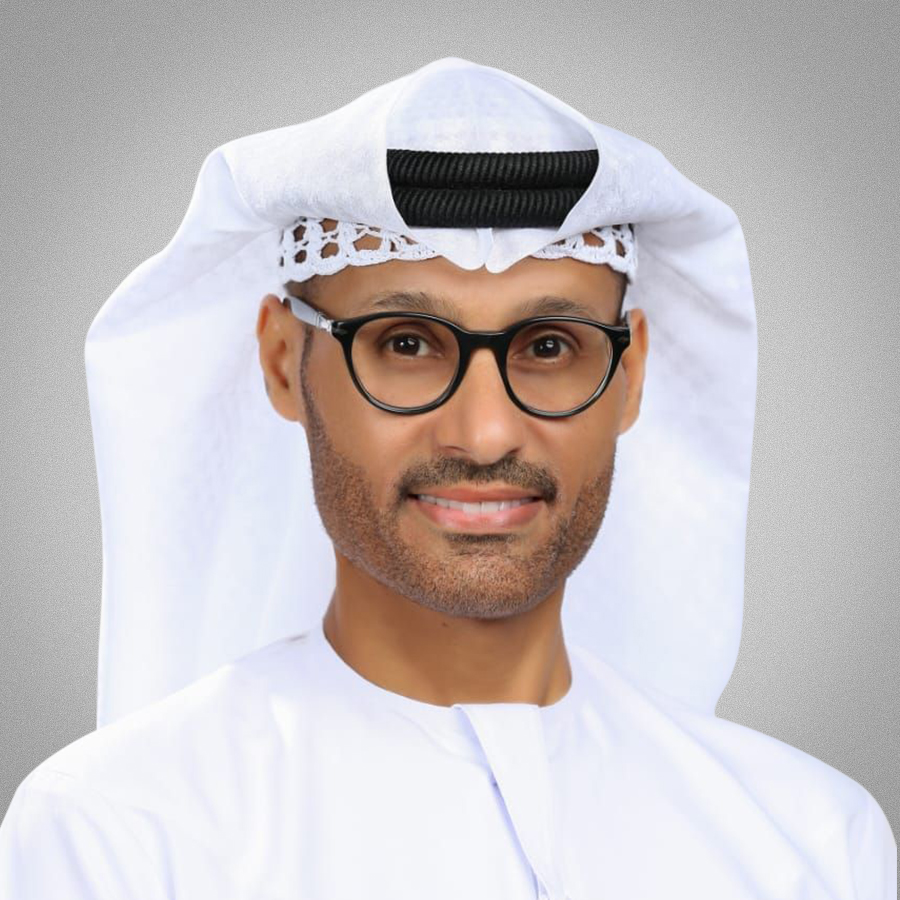 Head of Cyber Security, Cyber Security Council, UAE Government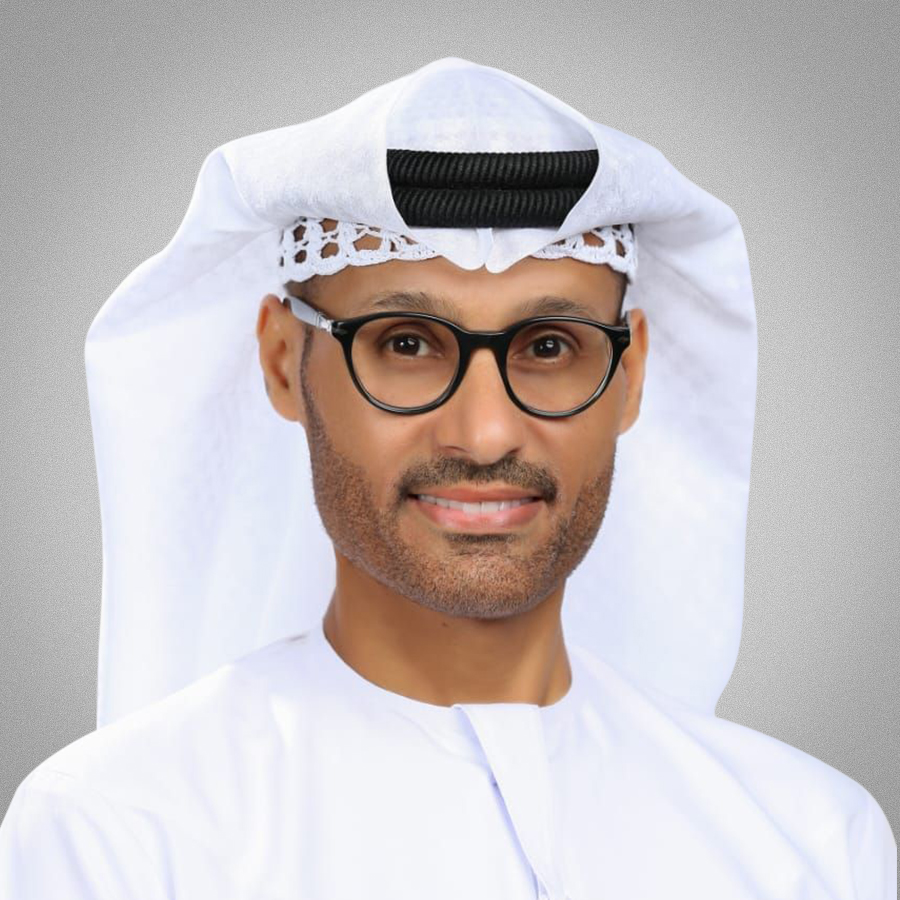 Head of Cyber Security, Cyber Security Council, UAE Government
Dr. Al Kuwaiti was appointed by the Cabinet as the Head of Cyber Security for the UAE Government since 2020. As the Head of Cyber Security, his mandate includes responsibilities as the Chairman of the UAE Cyber Security Council as well as Managing Director of the National Data Centre under the Supreme Council for National Security. As the Head of Cyber Security for the UAE Government by investiture, Dr. Al Kuwaiti has legal authority over all aspects pertaining to securing the cyberspace for the entire Nation.
In his current role, Dr. Al Kuwaiti is tasked with the responsibility of charting the cyber security strategy for the Nation that not only equips the UAE to enter the digital era with capabilities to deal with the new threat landscape exacerbated by the pandemic, but also ensures UAE's leadership in cyber security globally; towards establishing the UAE as the world's leading trusted digital hub and supporting the Nation's digital transformation agenda and the digital future of all residents who made UAE their home. Towards that end, he leads the Council to outline an implementation plan to protect the UAE cyberspace through emerging technologies such as Cloud, Big Data and AI in a whole-of-government approach coordinating and orchestrating efforts between Emirates and government entities via a unified platform built and managed by the Council.
Under Dr. Al Kuwaiti's leadership, the UAE has advanced 42 positions in the ITU Global Cybersecurity Index, rising to the 5th place globally from 47th in the previous assessment. Dr. Al Kuwaiti has also led UAE to many firsts, including Guinness World Records for having the most users in a cyber capture the flag (CTF) competition, the largest bug bounty competition and the largest cyber drill; all initiatives that aim at capacity building in cyber security and improving the technical competencies of cyber security professionals and enthusiasts. More importantly, he has been instrumental in advocating for realizing the value of cyber security by demonstrating cyber security as a critical business enabler. Since 2021, Dr. Al Kuwaiti plays the role of an ambassador for collaboration between the government and cyber agencies, helping to bridge the discussion between the two major stakeholders in the digital economy.
Under his chaperone, key public-private partnerships were established between the UAE Cyber Security Council and leading local and international cyber security organizations with the goal of making a positive contribution to the UAE cyber agenda and be a major force that will benefit the global cyber security industry. Additionally, bilateral agreements established with countries both within the region and across the world contributed towards mutual information sharing, capacity development and legal assistance aid treaties, all key outcomes as a result of the National Cyber Security Strategy that he has put in place to realize the vision of the UAE for the next 50 years. Underscoring the UAE's leadership in cyber security on a global stage under Dr. Kuwaiti's tutelage, UAE plays a pivotal role in the Arab Regional Cybersecurity Centre with UAE being elected as the Vice Chair
of the Organization of Islamic Cooperation (OIC) Computer Emergency Response Team to respond to cyber emergencies during the 10th Regional Cybersecurity Week for Arab Countries and OIC Member States in 2022. UAE also co-chairs the Information Sharing Committee in the White House Counter Ransomware Initiative, a coalition of 37 international partners. His contributions to accelerate the cyber security maturity of the Nation and fostering a vibrant cyber security ecosystem in the UAE have been recognized in multiple forums, including the (ISC)² Government Professional Award for EMEA. Dr. Al Kuwaiti also sits on the Boards of the UAE Council for Digital Wellbeing, Telecommunications and Digital Government Regulatory Authority (TDRA), Federal Geographic Information Center and is on the Advisory Committees of the College of Information Technology under United Arab Emirates University (UAEU) and Emirates ICT Innovation Center (EBTIC) under Khalifa University. Additionally, he is an Adjunct Professor under the Homeland Security Program at Rabdan Academy and a visiting lecturer on Cyber Security at universities such as Khalifa University and National Defense College in Abu Dhabi. Prior to his current appointments, Dr. Al Kuwaiti was with the National Electronic Security Authority in various appointments and capacity since 2013 where he was most recently the Executive Director of Government Operations managing National and International government relations. He had served as the Chief Technical Analyst at the Ministry of Interior where he had held other positions, such as Operations Director and CTO of the Counter Terrorism Center. Dr. Al Kuwaiti started his 20 year-long career as a Defense, Air, and Naval Military Attaché with the Embassy of The United Arab Emirates based in Washington, D.C.
Dr. Al Kuwaiti has published numerous papers and keynoted at many conferences such as IEEE, RSA, Cyber Warfare Europe, Tele Strategies, ISS World MEA, IDEX, International Anti-Cyber Crimes Conference and Future War Summit. He is a highly sought after speaker internationally and has provided the main keynote address for more than 50 international, regional, and national cybersecurity events such as GITEX, GISEC and the World Government Summit, and has presented the UAE Cyber Security Framework at INTERPOL Global Cyberspace and Cybercrime Complex located in Singapore.
Dr. Al Kuwaiti holds a Doctorate in Computer Engineering and Network Security from George Washington University in the U.S. and a master's degree in Telecommunications and Computer Networks. He also holds a M.A. degree in International and Civil Security. Dr. Al Kuwaiti is an honorable member of the Society of Engineers, IEEE Society, Golden Key National Honor Society and Computer Society. His research interests are detecting, monitoring and responding to cyber warfare, network forensics, corporate governance & processes, and national cyber policy.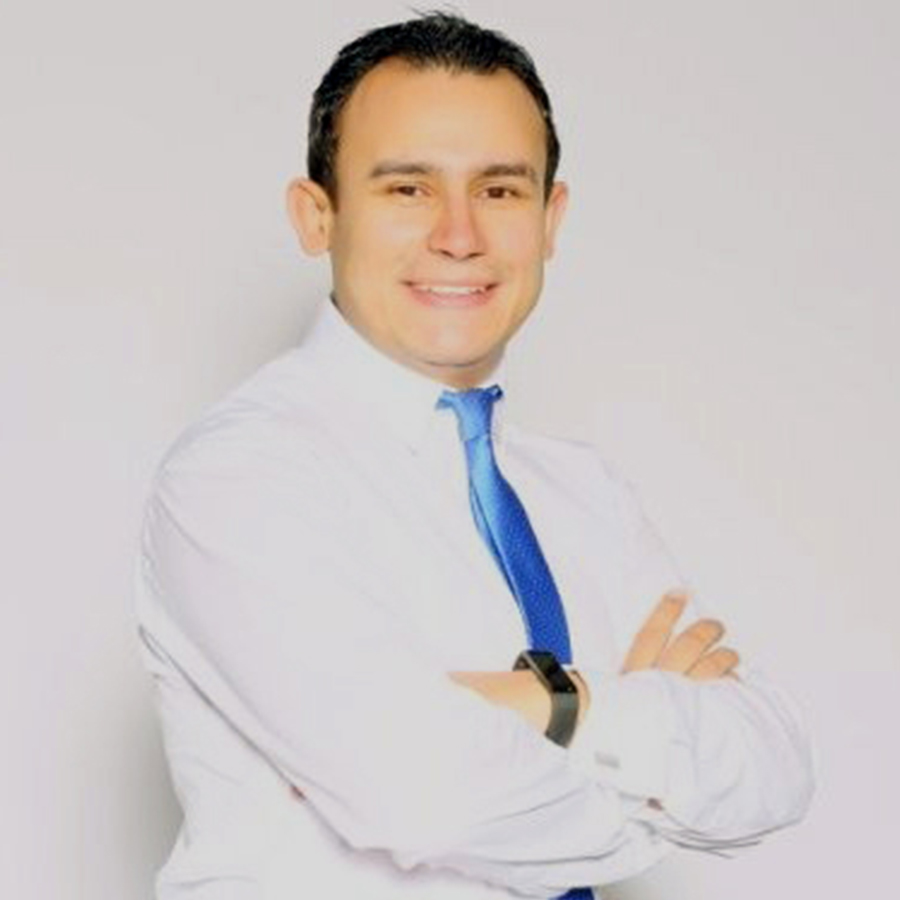 Sr. Regional Cybersecurity Specialist, Microsoft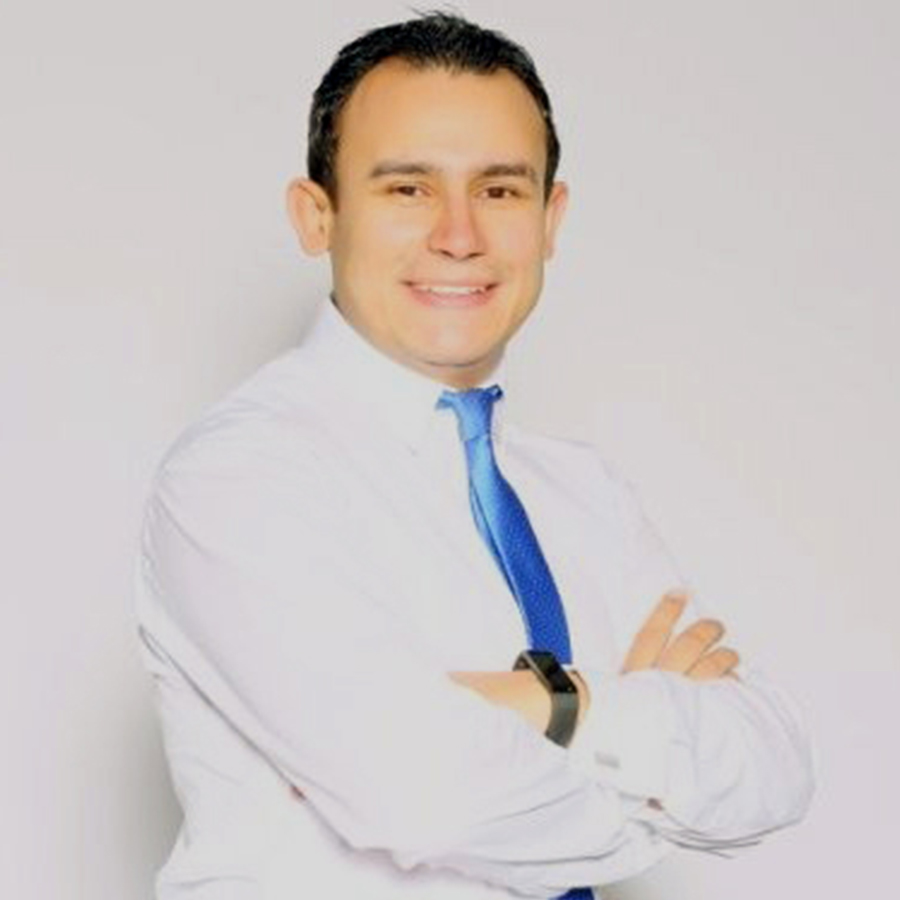 Sr. Regional Cybersecurity Specialist, Microsoft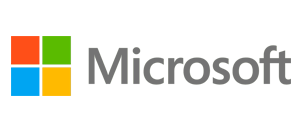 Hesham Saad is a Sr. Regional Cybersecurity Specialist in Microsoft part of the global Cyber Defence team unit and focusing on SOC Operations, Threat Management and Hunting, DFIR, Advanced Analytics & SIEM management with more than 15 years of IT & Cyber experience and a multi-national Cyber speaker.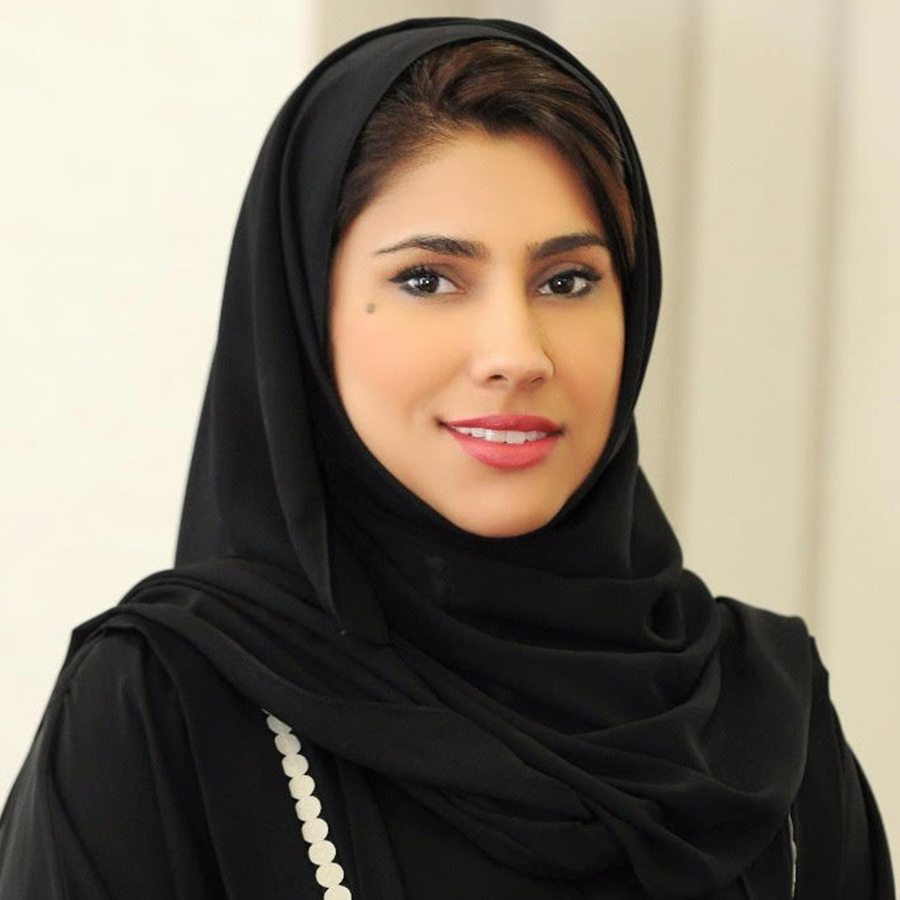 Director of Child Safety Department, Child Safety Department – Sharjah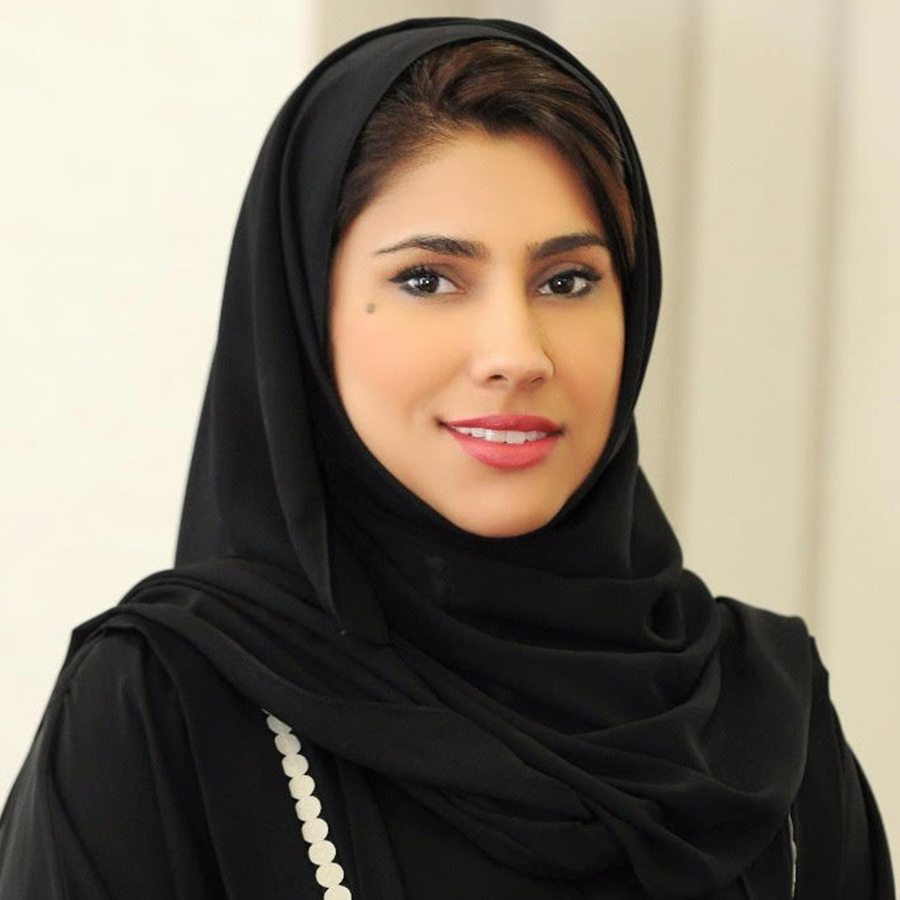 Director of Child Safety Department, Child Safety Department – Sharjah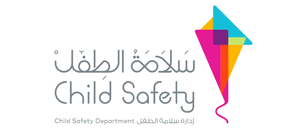 Hanadi Saleh Al Yafei graduated with a BA in Mass Communications with honours from the Higher College of Technology in Dubai. She started her professional career at Dubai Ladies Club and moved to Sharjah Ladies Club where she worked in Marketing and Sponsorship for six years.
In 2013, Her Highness Sheikha Jawaher bint Mohammed Al Qasimi, Chairperson of the Supreme Council for Family Affairs (SCFA), appointed Al Yafei as Department Director at SCFA and Director of the Child Safety Campaign. In 2018, Her Highness announced the establishment of the Child Safety Department, with Al Yafei appointed as its Director.
She is a member of the Child Protection Higher Committee at the Ministry of Interior and the Steering Committee of the Sharjah Child Friendly City Project, a d the National Bullying Prevention Committee.
In 2017, she obtained a Professional Diploma in Child Protection with honours from the University of Sharjah. She is currently studying to obtain an Executive MBA at the University of Sharjah.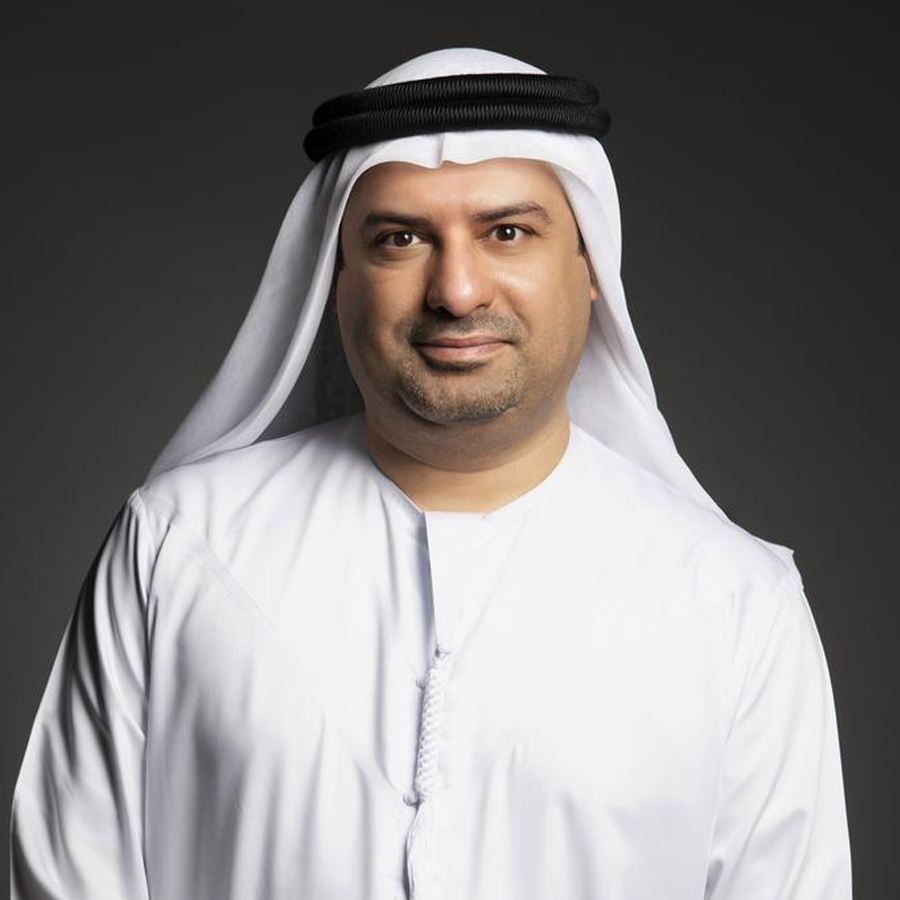 Director of Information Services Department, Dubai Electronic Security Centre (DESC), UAE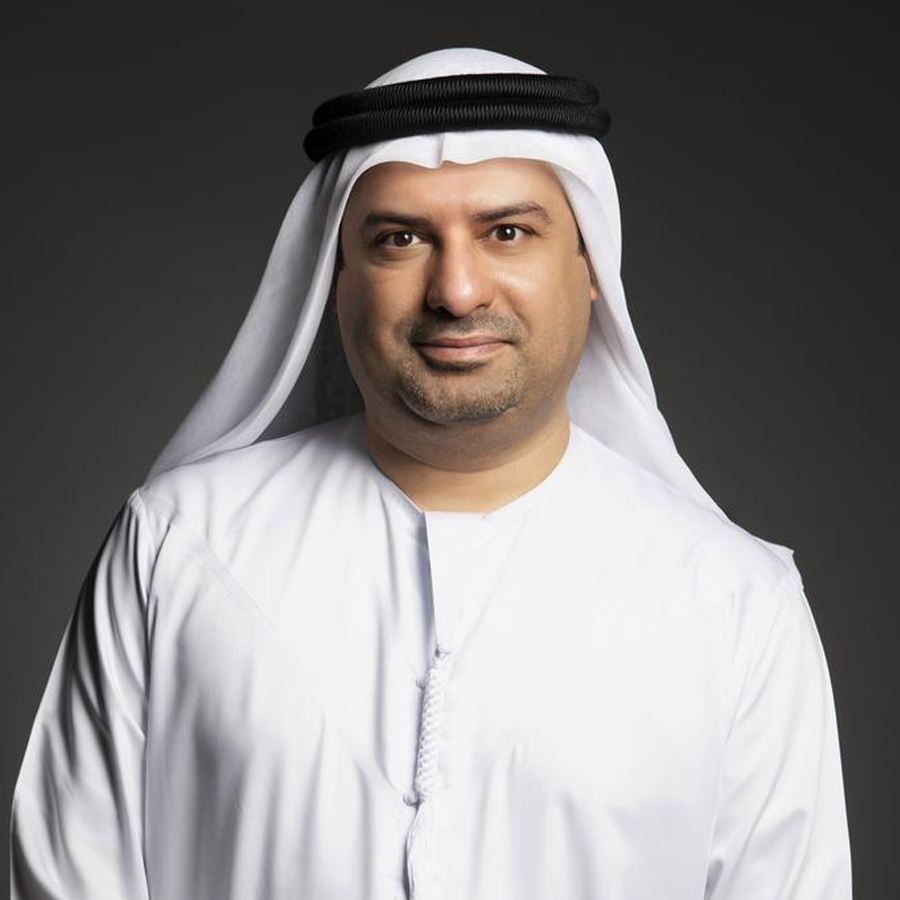 Director of Information Services Department, Dubai Electronic Security Centre (DESC), UAE

Dr. Marwan Al-Zarooni has extensive experience in the areas of information security management, network security and computer forensics. He has written several academic papers and presented them in such conferences as the Australian Information Warfare & Security Conference, the Australian Computer, Network & Information Forensics Conference, and the Australian Information Security Management Conference. He holds a master's degree in Information Security and Intelligence from Edith Cowan University and a Bachelor of Science in Aviation Computer Science from the prestigious Embry-Riddle Aeronautical University in Daytona Beach, Florida. He also holds the highly regarded professional certification as Certified Information Systems Security Professional (CISSP).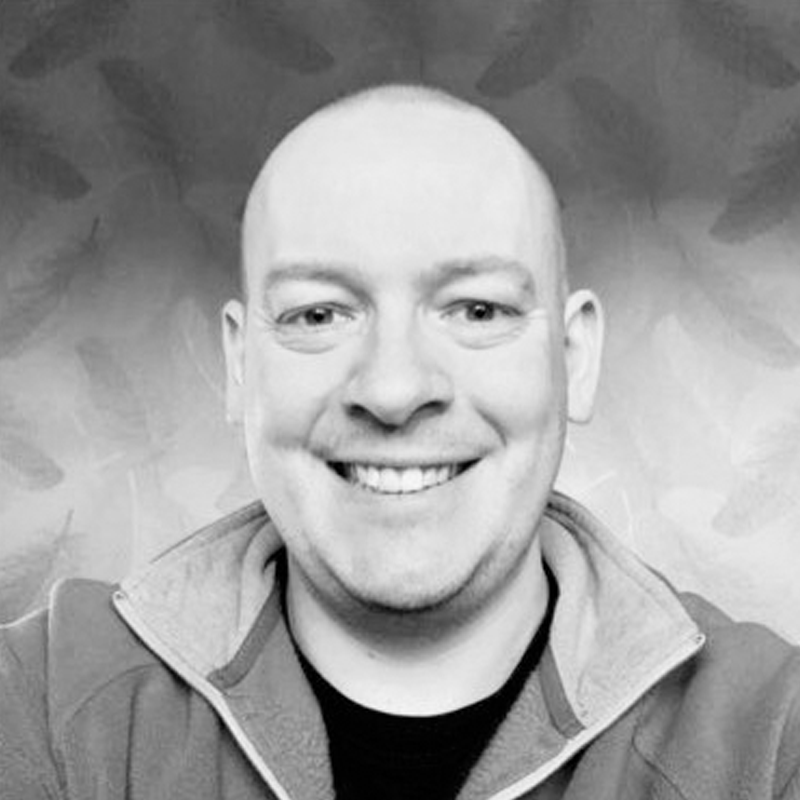 Vice President of Global Security Transformation, People 2.0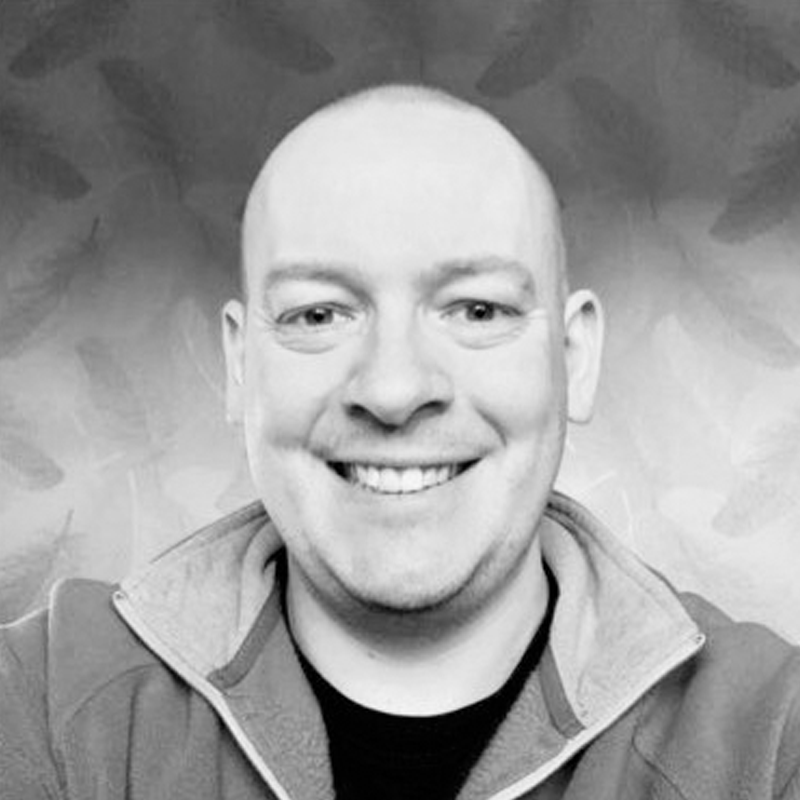 Vice President of Global Security Transformation, People 2.0
I have over 15 years experience in technical governance, risk and compliance (GRC) working in both advisory and leadership capacities around the world to design and implement solutions to keep businesses running safely in line with global best practice. My main areas of professional practice are: Business Continuity & Disaster Recovery Information Security & ISMS Crisis / Incident Management Risk Management I have a high working knowledge of ISO22301, ISO27001, ISO31000, Cyber Essentials, FCA RAISP, NIST 800, PCI-DSS, CPNI's DDD, FAIR, ATT&CK, SOX, ITIL and TOGAF frameworks.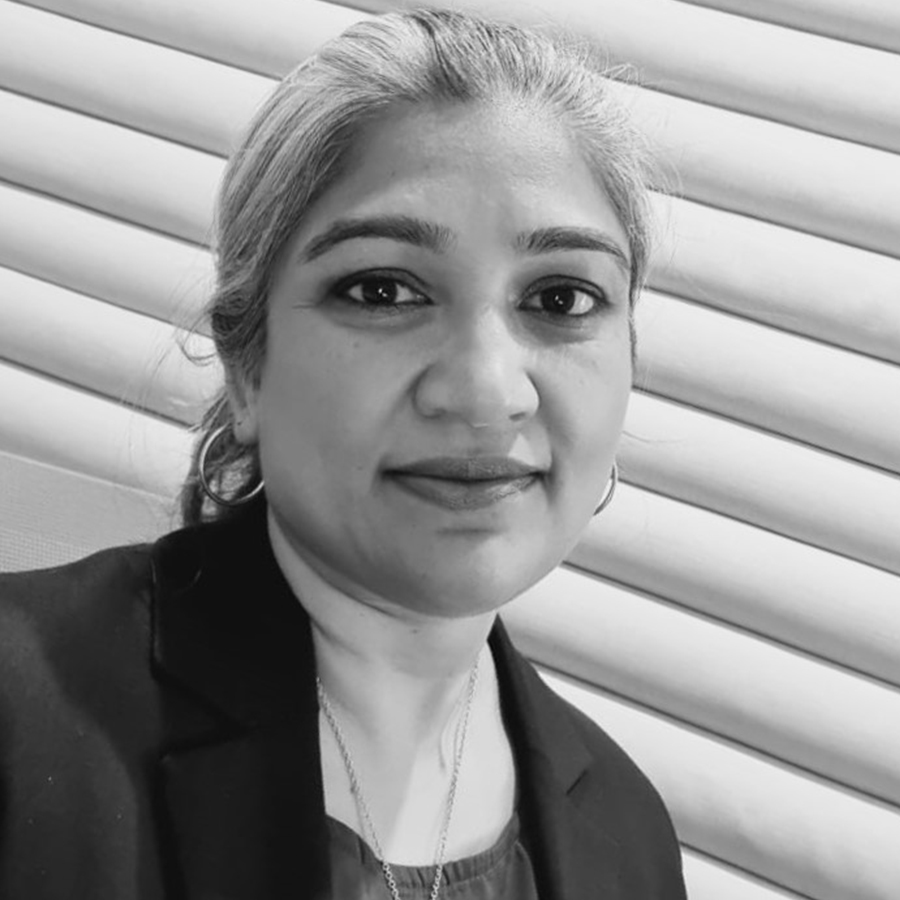 VP Technology Audit, DP World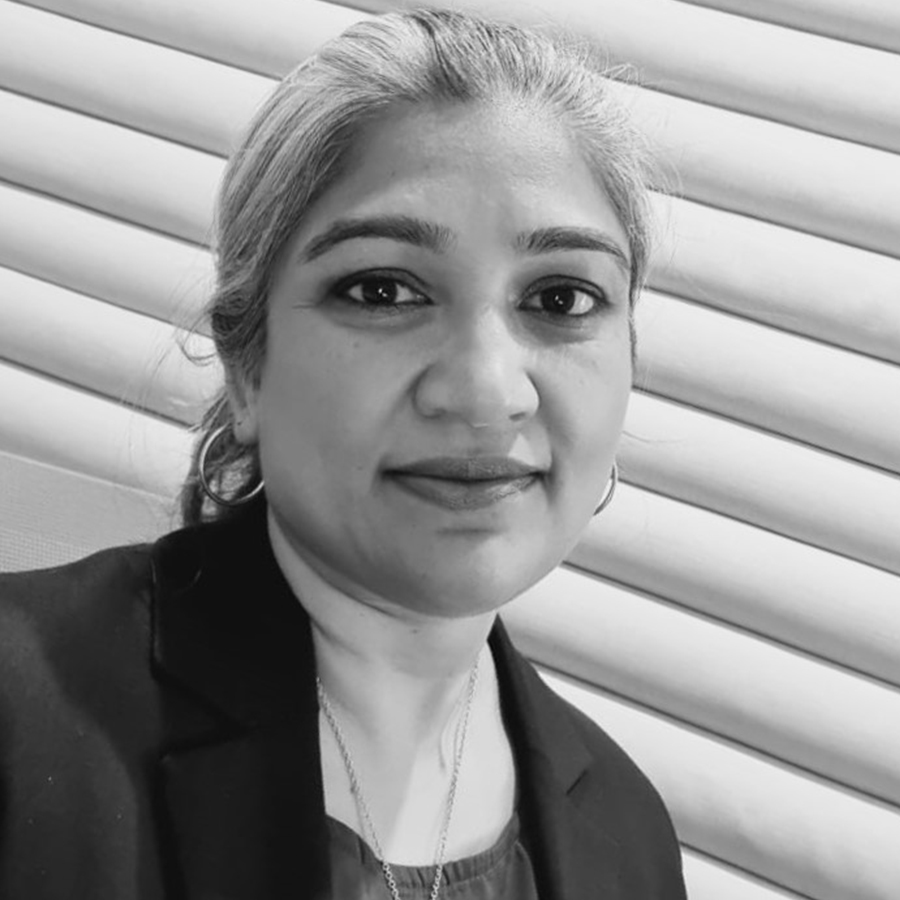 VP Technology Audit, DP World
Shaytel is the VP, Technology Audit at DP World. She brings a wealth of experience and has delivered Internal Audit, Assurance and Advisory services globally within the DP World Group globally. She is passionate about good governance and controls in technology and cyber security, and how these can help businesses drive smart processes and effective outcomes. Shaytel has extensive experience in technology risk management, IT controls assurance, internal audits, emerging technologies, regulatory compliance and related areas. She has led and managed several large tech risk, internal audit and assurance engagements for a global portfolio of entities.
Prior to joining DP World, Shaytel has worked at PWC Canada, Technology Assurance and Consulting practice.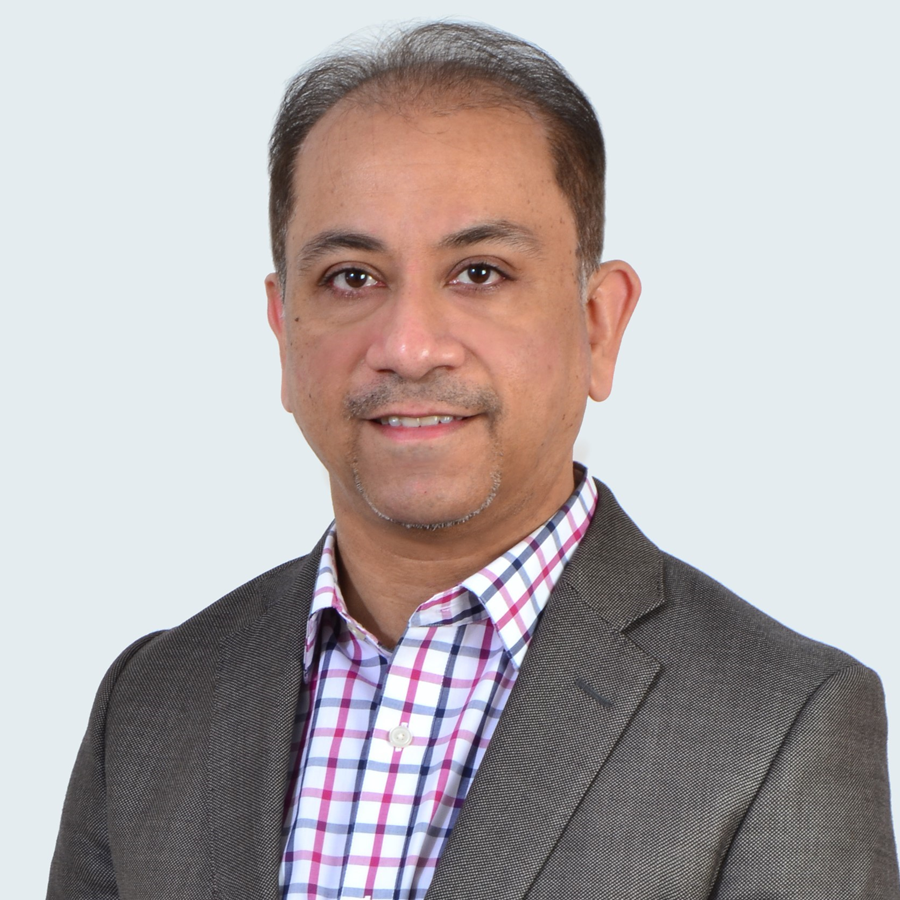 General Manager & Head of Cybersecurity, Middle East Turkey and Africa, Atos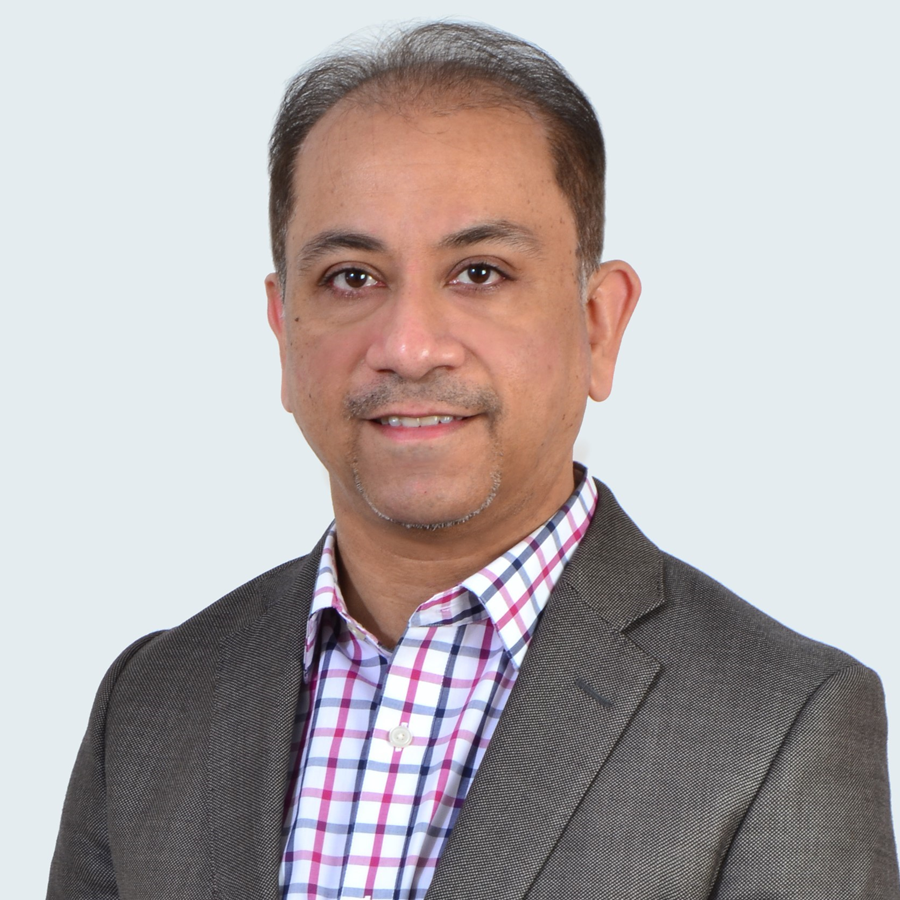 General Manager & Head of Cybersecurity, Middle East Turkey and Africa, Atos
Amit  Roy heads Atos's Cybersecurity Practice for Middle-East, Turkey and Africa (META) regions. Amit is responsible for driving the Cybersecurity business strategy, growth and revenue for the region and is committed to provide value delivery towards customer's unique cybersecurity challenges.  Amit is engaged with several Information Security forums in the region, providing latest insights in Cyber Security and related topics.  In his 20 years of leadership roles in Senior Management,  Cyber Sales and business operations, Amit has gained strong competencies in business strategy, sales & marketing, business alliances and building strong customer led teams that achieve business goals and meeting customer requirements.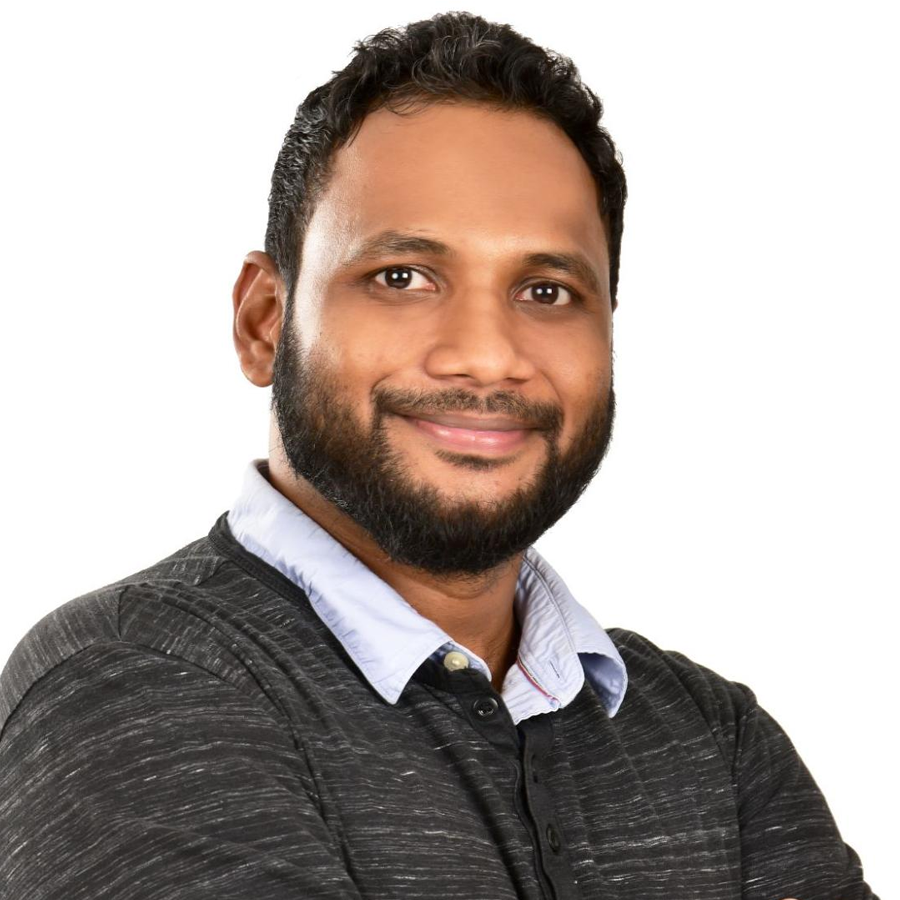 Executive Chairman and Founder, CloudSEK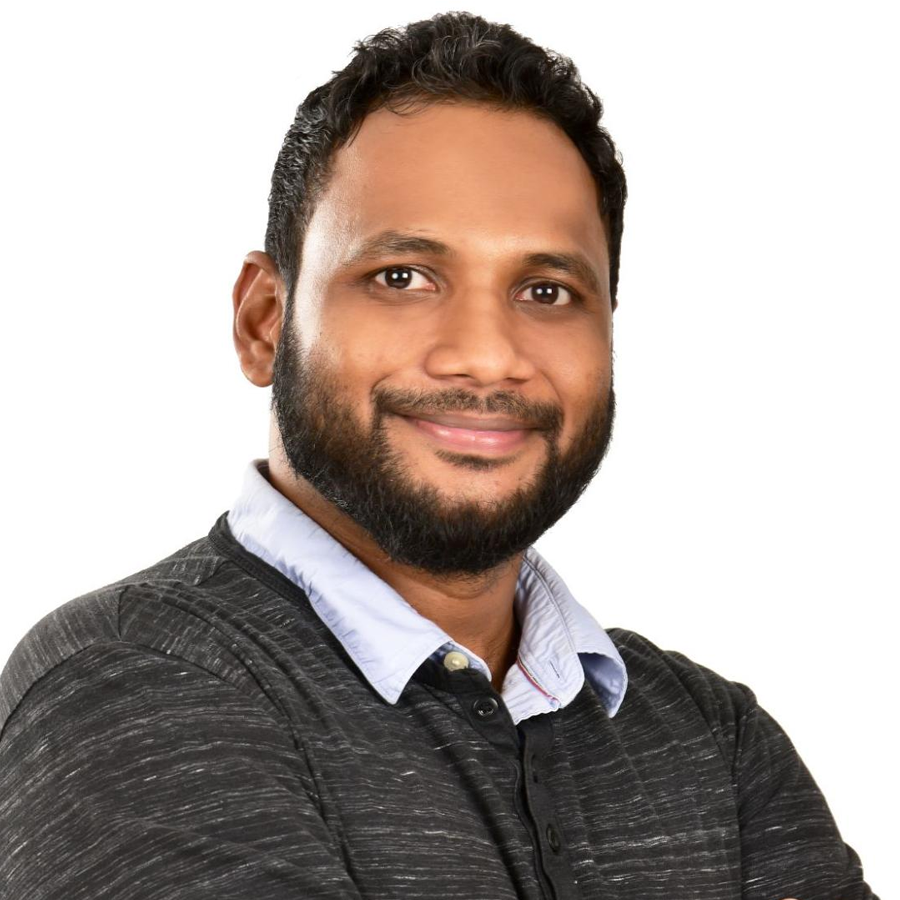 Executive Chairman and Founder, CloudSEK
Rahul Sasi  is the Executive Chairman and Founder of contextual AI company CloudSEK which builds products to predict cyber threats even before they occur. Rahul is well-known for his significant open-source contributions to the cybersecurity landscape and has spoken at events and conferences in over 22 countries. He is also part of the working committees of The Reserve Bank of India, where he is the youngest member of the digital lending committee, and MeitY.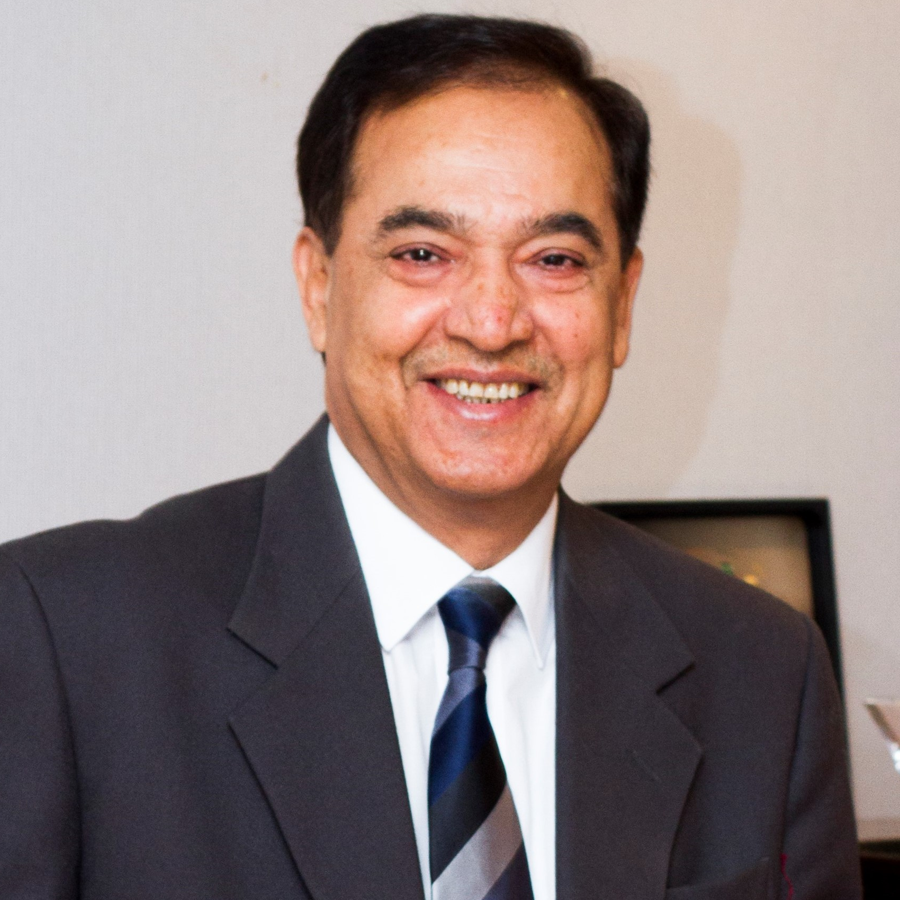 Strategic Advisor & Director, Finesse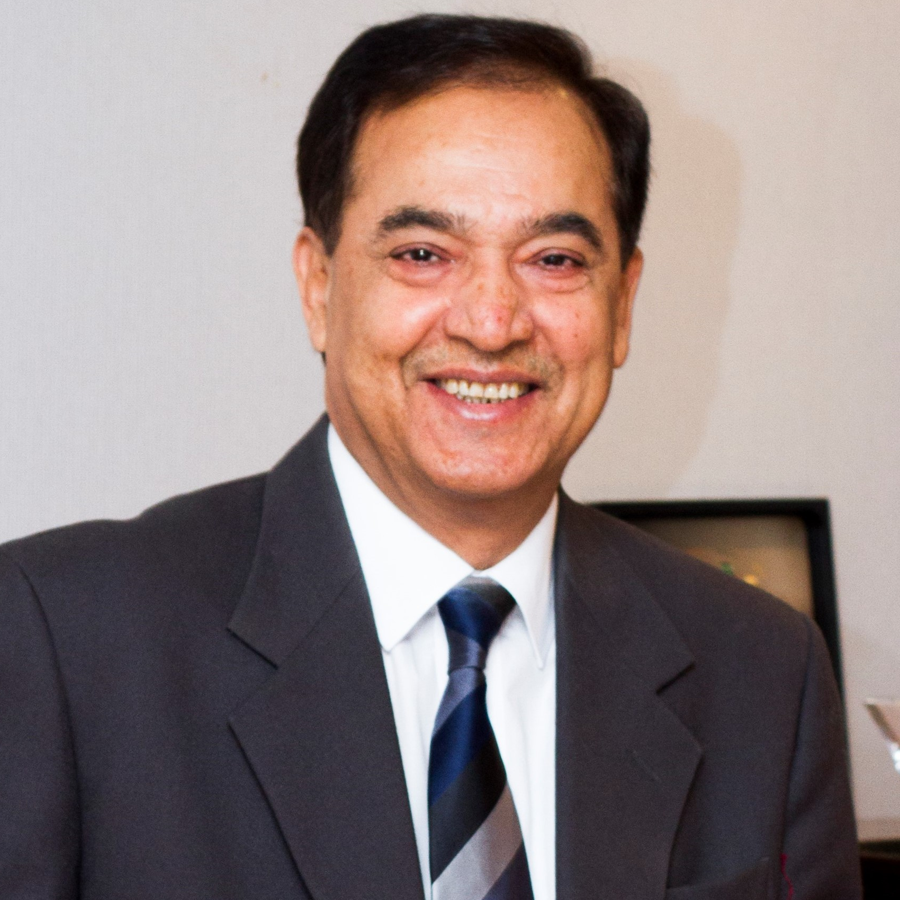 Strategic Advisor & Director, Finesse
Arun Tewary, an acclaimed IT veteran is a Strategic advisor & Director at Finesse. Arun Tewary's association with Middle East has been for over 25 years and known in the IT industry as one of the leading CIOs. Arun has 4 decades of international professional experience in Information Technology and business transformation through automation and process reorganization across numerous industry verticals in various capacities. He has successfully transformed organizations through digital acceleration and agile processes. He has worked across Manufacturing sector, Retail, Trading, Real Estate, Food & Beverages, Aviation (aviation catering), and Information Technology. He worked mostly on Tier-1 ERPs – SAP, Oracle and JD Edwards in large organizations, including the largest SAP implementation in Gulf region.
Arun has demonstrated success in strategy planning and execution and advisory/consulting service with stellar record of serving as Board Member for multiple groups as well as councils. Proven background in establishing new business lines, facing digital transformation challenges, implementing new IT operating models, and deploying technology plans. Adept at developing global digital business platforms, ensuring organizational transformation, executing intelligent hybrid models, and deploying JD Edwards E1, SAP, as well as other ERP systems. Empowering business leader with demonstrated success. Managing teams of professionals internationally while ensuring professional growth. Instrumental in maintaining cordial relationships with key stakeholders to ensure continuous growth and success. Articulate communicator with excellent interpersonal and analytical skills. He has worked with Tata Steel, India, Essar Steel India, Al Futtaim Group, UAE, Emaar Properties, UAE and Emirates Flight Catering, UAE. Arun is an active member of CIO Majlis, UAE. He is a challenger and at the same time a leader in collaborative working.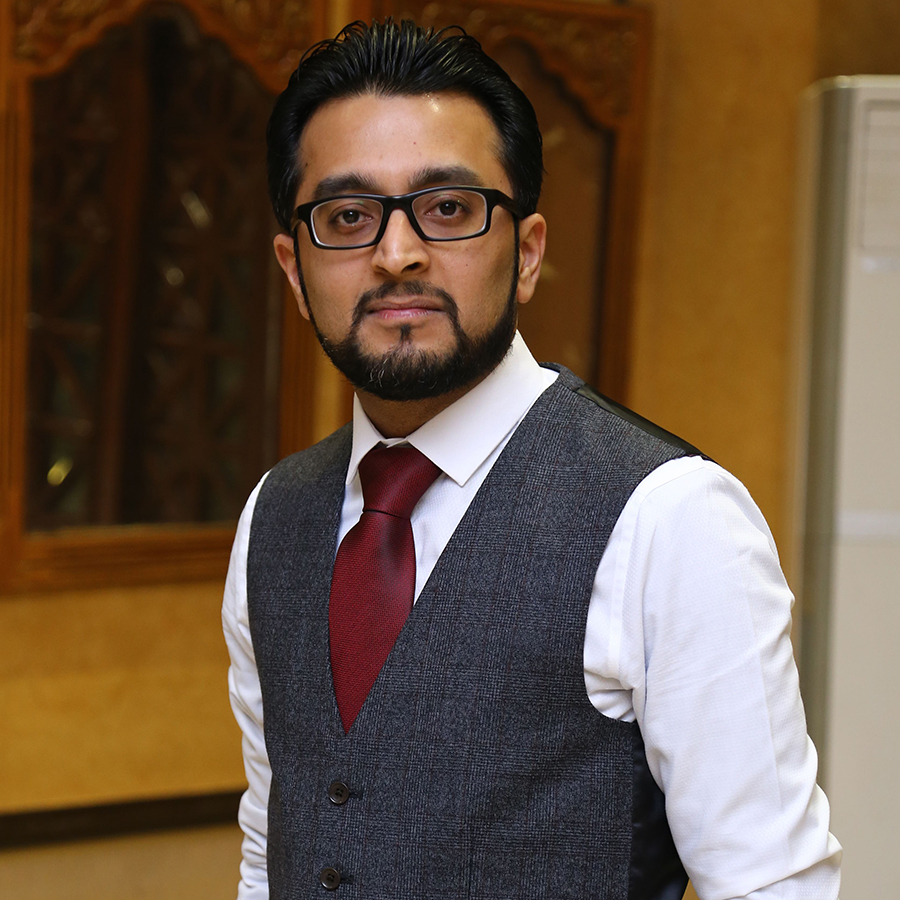 Chief Information Security & Data Privacy Advisor, Premier Real Estate Group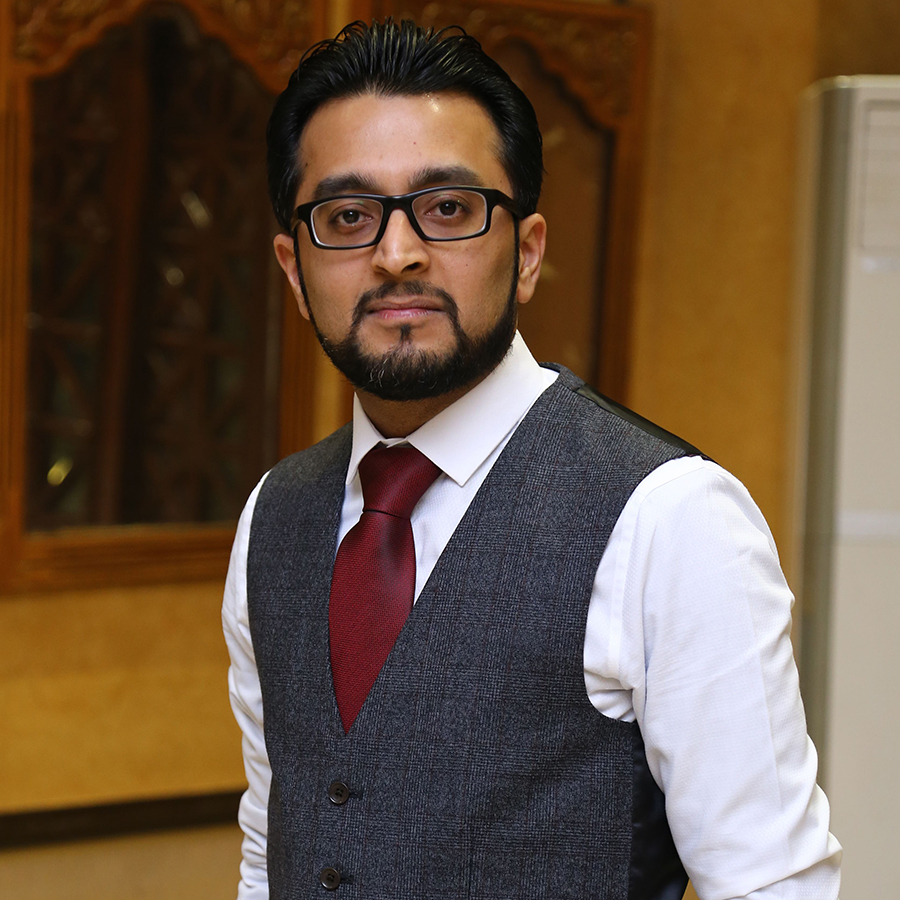 Chief Information Security & Data Privacy Advisor, Premier Real Estate Group
Hafiz is a seasoned speaker and a Certified Data Protection Officer with over 16 years of full-time working experience in the field of Governance, Risk, Compliance, Information & Cyber Security, Data Privacy, Business Continuity, and Risk Management as a Lead Auditor and Lead Implementer. He is a Microsoft Certified Trainer, PECB Certified Trainer, and ISACA-APMG Certified Trainer. He serves on ISACA-UAE as a Board Member. He conducts regular training, workshops, and webinars on the latest trends and technologies in the field of Digital Transformation, Information & Cybersecurity, and Data Privacy.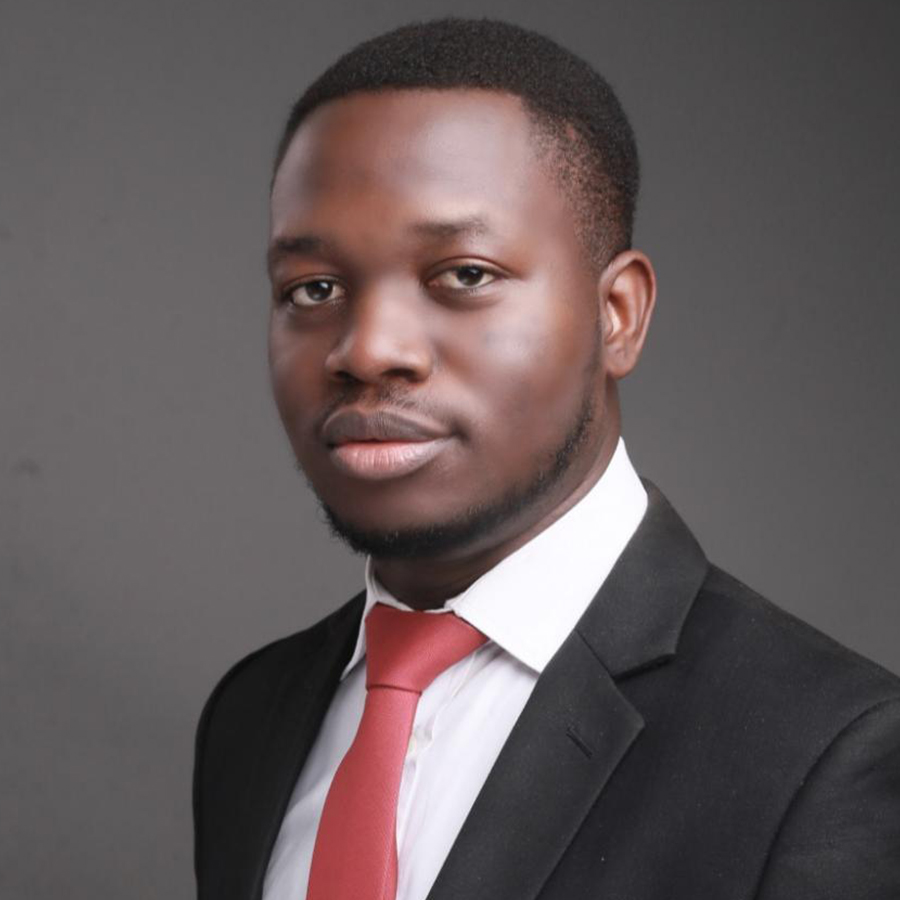 Information Technology and Business Advisory professional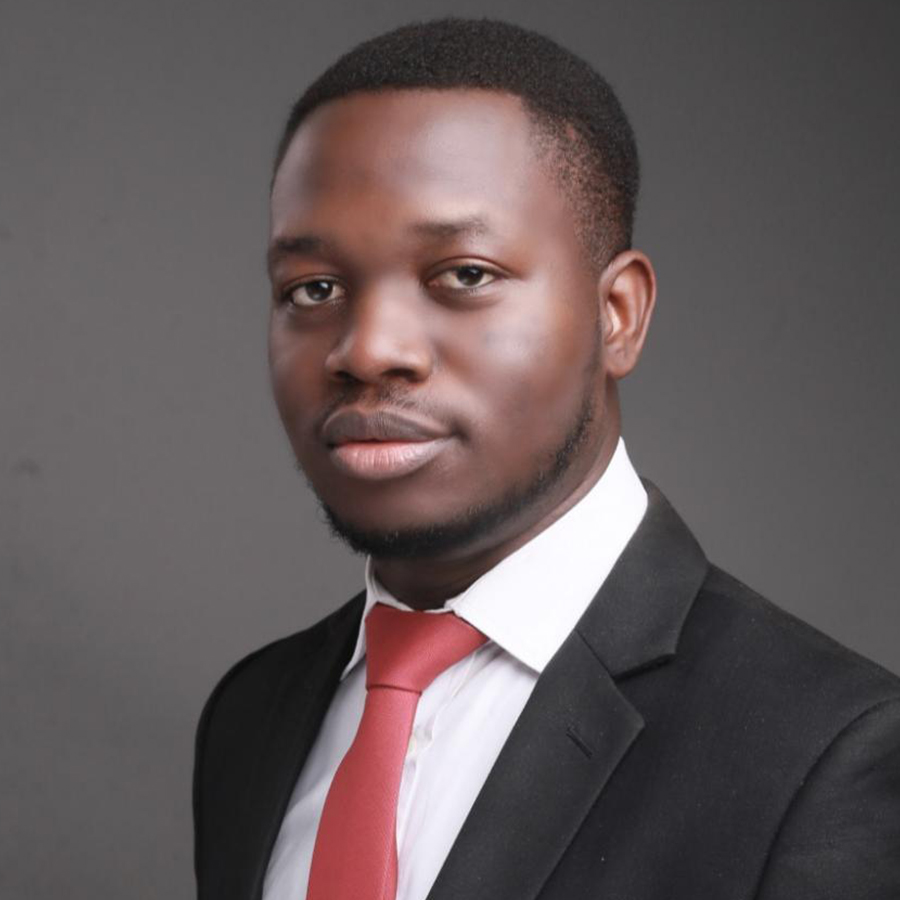 Information Technology and Business Advisory professional
Dr Fene Osakwe is an Information Technology and Business Advisory professional with over a decade of experience.  He specializes in Cyber Security, IT Audit and Controls,  IT strategy, Governance, IT Risk and Sarbanes- Oxley  for companies quoted on the New York stock exchange.
He sits on the Board of several startup but rapidly growing companies in Africa and has consulted for over 30 multinational companies. He has worked in South Africa, East Africa, West Africa, Europe, middle east and Latin America and holds over 10 IT professional certifications including CISA,CISM, CCISO and several others.  He was a Board member of ISACA for 4 years and won an award for service excellence. He has worked in Deloitte Nigeria, Ghana, Netherlands and South Africa
He was awarded an honorary Doctor of Business Administration from the Swiss School of Business Geneva for being one of Africans leading voices in IT Risk and Governance and is also an alumnus of the Lagos Business School.  He has spoken at over 43 international conferences in the last 2 years.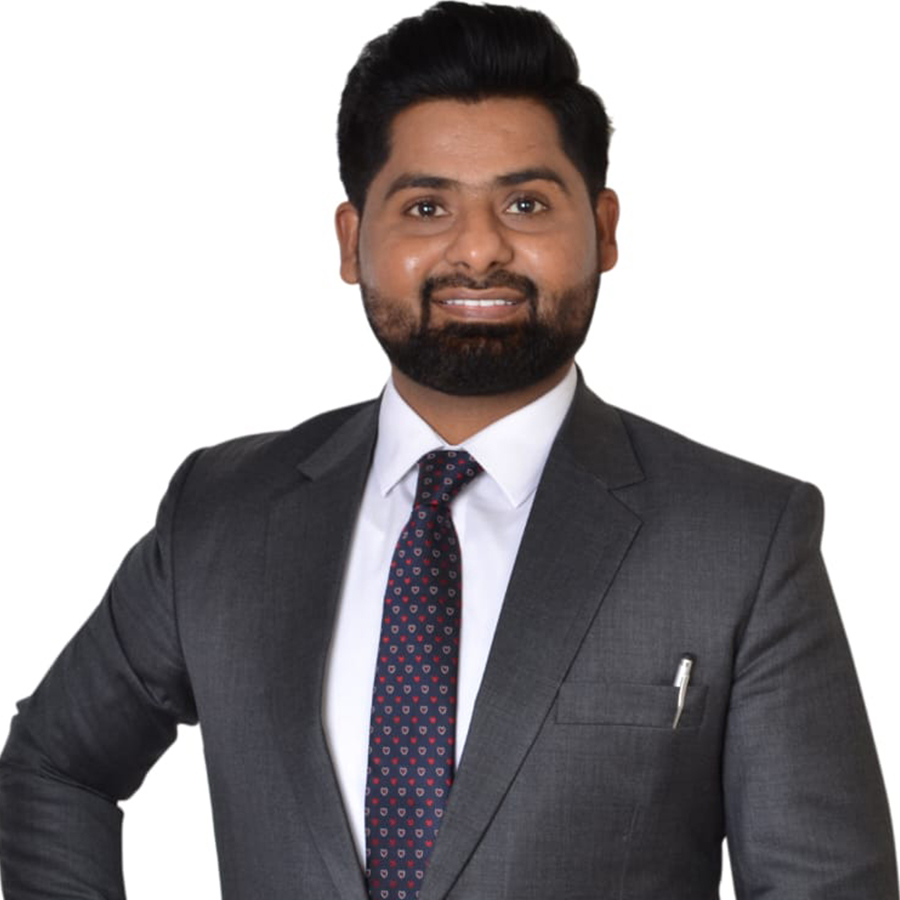 Group IT Infrastructure & Security Manager, Ittihad International Investment LLC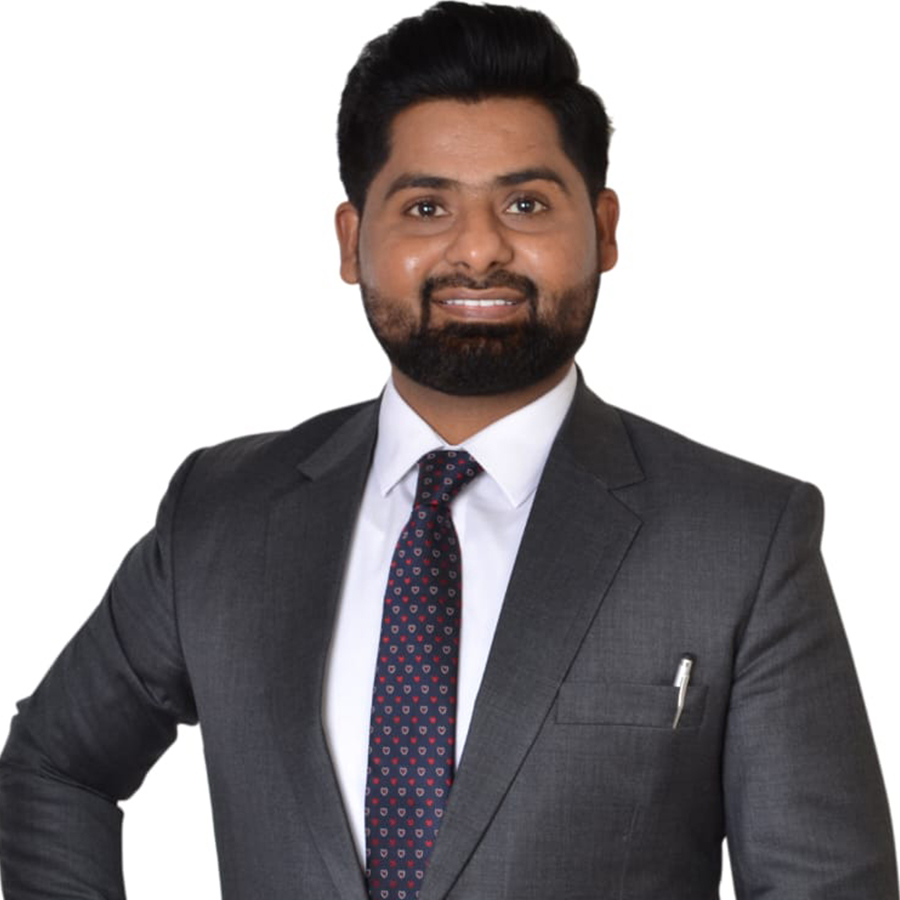 Group IT Infrastructure & Security Manager, Ittihad International Investment LLC
Shahab uddin is a Group Infrastructure & Security Manager of a UAE based conglomerate Ittihad International Investment LLC. The role provides this organization with strategic security thought leadership, while bringing them tangible working programs and tools for compliance, risk management, a governance framework as well as delivery of broader shared security services. Shahab brings rich experience of more than 15 years in cybersecurity, privacy, technology compliance and assurance.
He has strong academic background with MS IT, and he holds various leading certifications in Information Security and IT assurance which include CEH, CND, CISM and have attended numerous international and local training.
He has delivered lectures and trainings to many enterprise users on Information Security Management and IT Security Awareness.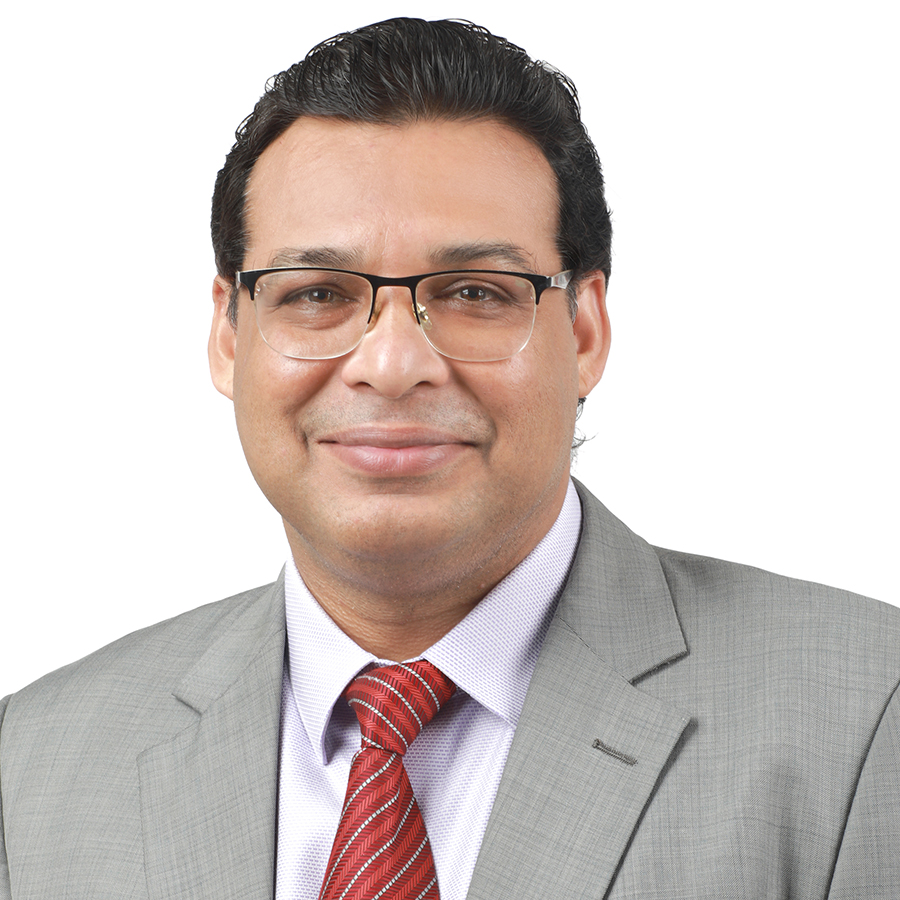 Head of Information Security-Middle East, Asia & Continental Europe, Maximus Gulf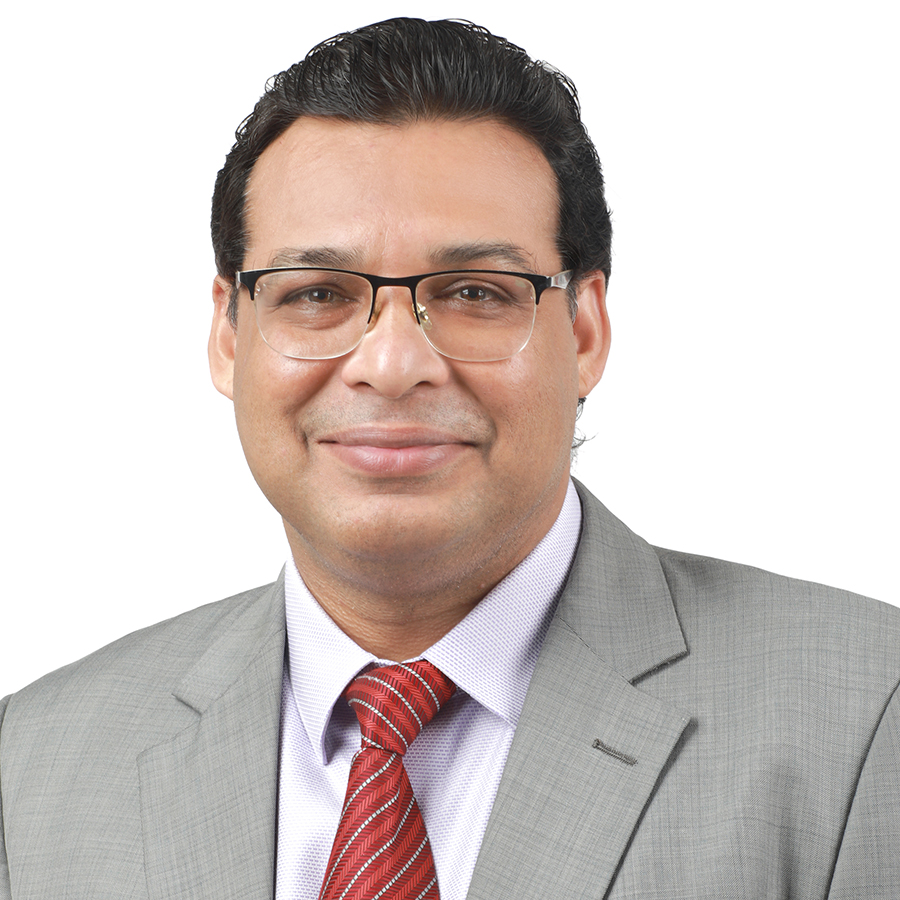 Head of Information Security-Middle East, Asia & Continental Europe, Maximus Gulf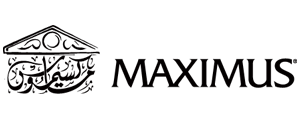 Amit Bhatia has more than 20 years' experience as an information security governance professional and has strong expertise in risk management, information security, governance framework, technical security architecture, information security awareness program, and data security and privacy domain. He has demonstrated expertise in establishing and implementing large information security programs for the leading financial companies in the UAE and leading the execution of key governance initiatives, e.g., ISO 27001, NESA, PCI-DSS, GDPR, and Cloud Data Security Framework, to safeguard the critical business information of the organization. He has successfully formulated information security strategies and worked in collaboration with C-Level executives, chief compliance, and risk and privacy officers for their seamless and successful execution. Previously, he worked with leading banks in the UAE, Emirates NBD, Mashreq, and Dunia Finance as part of the senior executive team.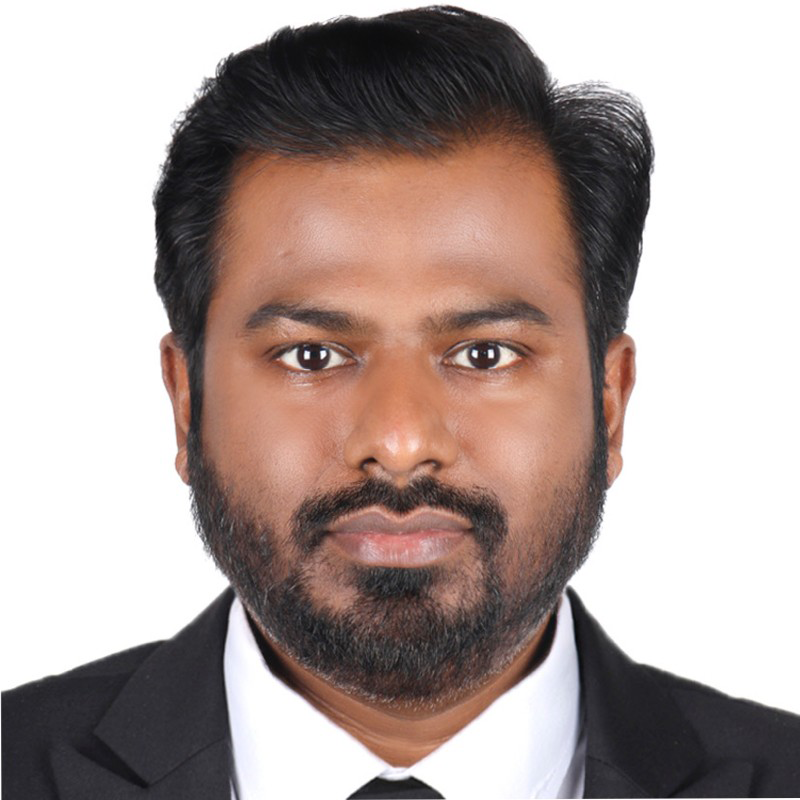 Director of Information Security (CISO) DAMAC Properties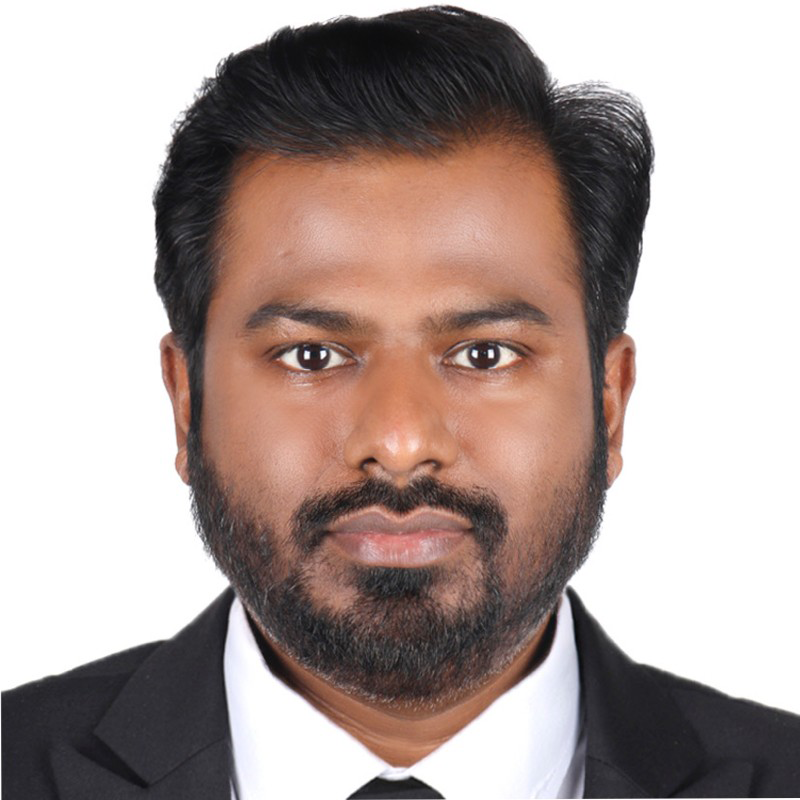 Director of Information Security (CISO) DAMAC Properties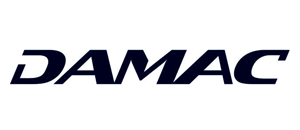 Jeevan is a passionate cybersecurity professional currently heading information security at DAMAC Group. A technologist with big picture mindset and attention to detail, with over 16 years of overall experience, he has played various roles in IT Management, project management, and Infrastructure prior to moving into cybersecurity domain 7 years ago. Jeevan enjoys addressing complex problems with simple and basic solutions. Outside work, Jeevan likes to travel and, on a quest to complete visiting at least 100 countries.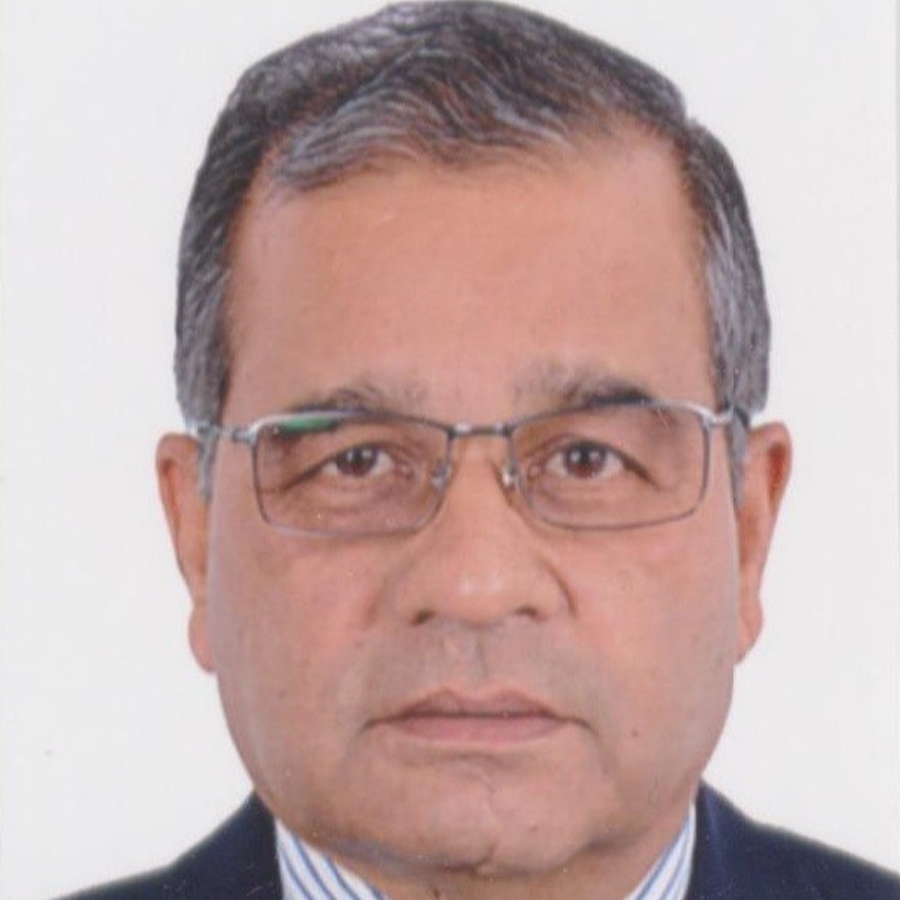 Former CISO, EAD, Abu Dhabi Government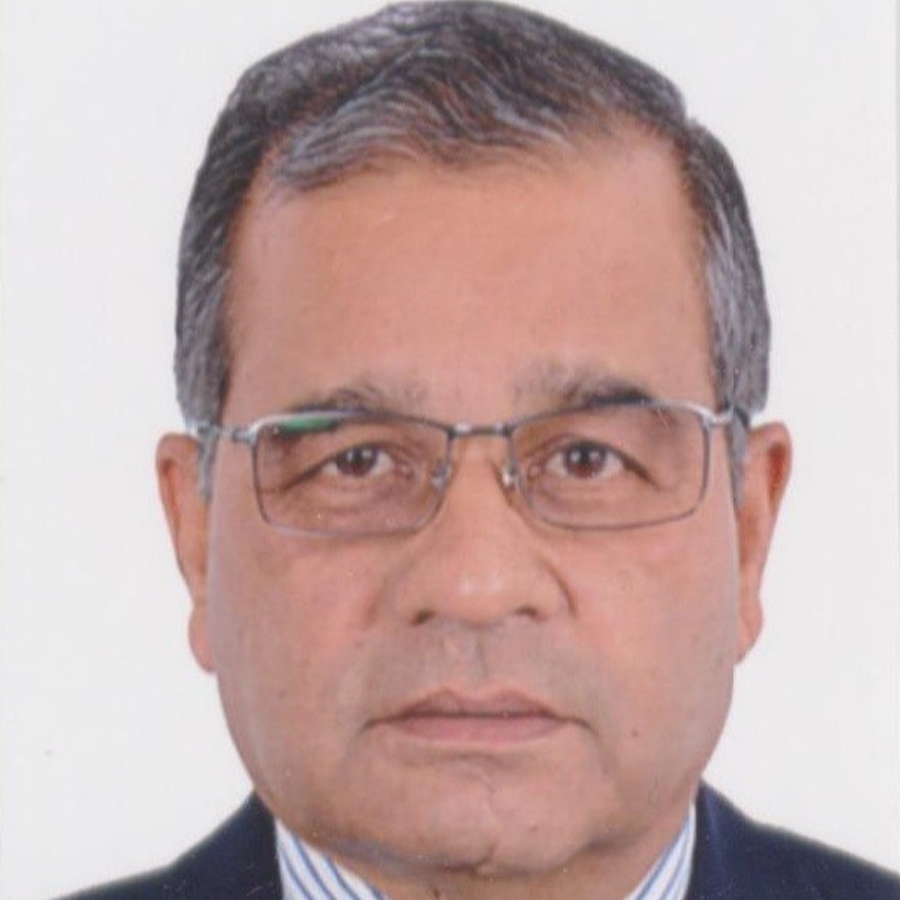 Former CISO, EAD, Abu Dhabi Government
Kuldeep has over 40 years of business experience in IT and Information Security. A start up expert, he set up three Data Center businesses and held positions of Director Commercial with eHDF (Dubai Holding), Director Operations with ENRON and General Manager (IT) with Reliance. Also set up an award-winning green DC at EAD, Abu Dhabi.
He has been Consultant with Equinix, Dubai World, JFZA, du, IDC, Saudi Inteltec and many others.
In his earlier inning as Colonel, he participated in military operations, managed Mission Control Centers and commanded a Signal Regiment. He has been Dean of the Faculty of Computer Technology and worked with Department of Electronics as EMI/EMC specialist
He is BE (Electronics), MBA and MTech (Cranfield UK).  Kuldeep has recently retired as CISO and IT Advisor with Environment Agency, Abu Dhabi Government.